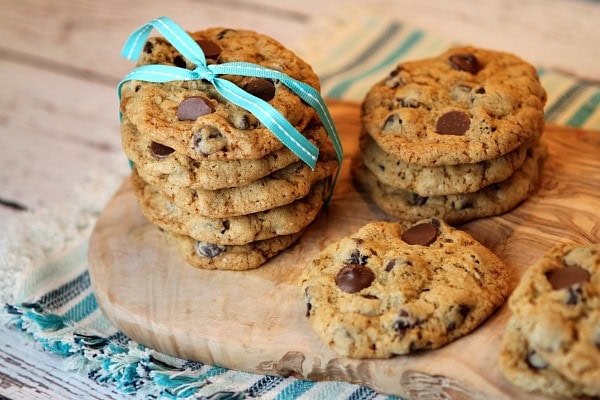 INGREDIENTS:
1 cup (2 sticks) unsalted butter, at room temperature
1 cup packed light brown sugar
1/2 granulated white sugar
1 large egg
1 large egg yolk
1 tablespoon vanilla extract
2 cups all-purpose flour
1 cup oats
1 teaspoon baking powder
1 teaspoon baking soda
1 teaspoon kosher salt
3 cups semi-sweet or milk chocolate chips
DIRECTIONS:
Preheat the oven to 325 degrees F. Line baking sheets with parchment paper or silpat mats.
In a large bowl, use an electric mixer to combine the butter and sugars. Add the egg, egg yolk and vanilla, beating until well combined.
In a separate bowl, whisk together the flour, oats, baking powder, baking soda and salt. Add to the wet mixture and beat until everything is well incorporated, scraping down the sides of the bowl as needed. Stir in the chocolate chip.
For the full reciepe please go to http://www.recipegirl.com/2015/04/06/best-bake-sale-cookies-oatmeal-chocolate-chip/